Brit-Tone Müllertz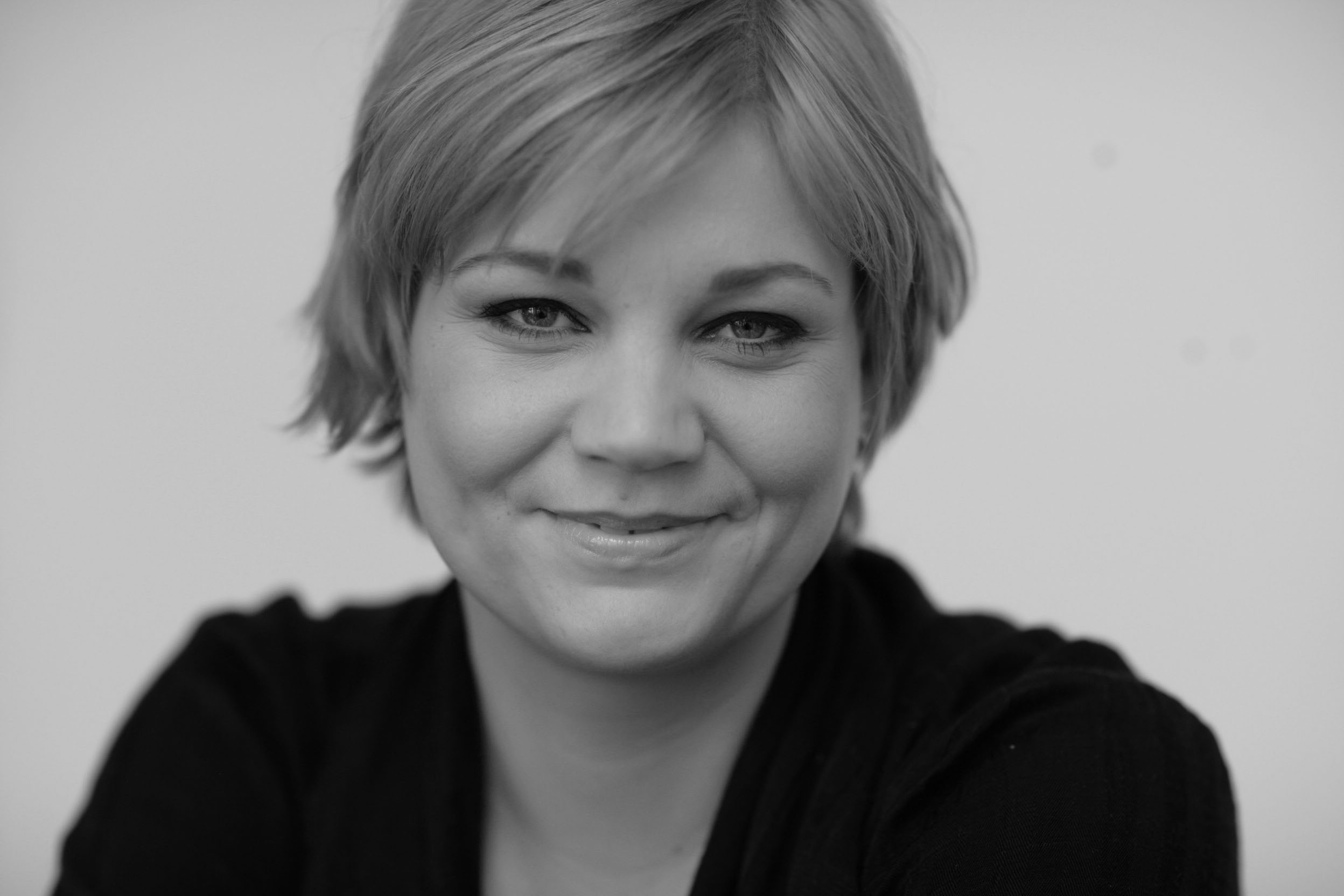 Brit-Tone Müllertz was born in Denmark and received her vocal education, which she successfully completed in 2005 with the diploma, at the Royal Danish Academy in Copenhagen. Further studies led her to Tonny Landy and Eva Johansson. In addition, she studied in masterclasses in Denmark, Norway, Holland and Switzerland with Margaret Price, Elisabeth Söderström and Philip Langridge, Edith Mathis, Thomas Quasthoff, Andreas Schmidt and Thomas Hemsley and worked with Rudolf Jansen, Helmut Deutsch, Roger Vignoles and Malcolm Martinou. In 2010, she was semifinalist of the Lauritz Melchior International Singing Competition.
Recently she gave her highly succefull debut at Oper Köln as Elisabeth in a NP Tannhäuser, her debut at Semperoper Dresden in Wagner's Die Walküre under the baton of Christian Thielemann, her debut as Ariadne in a np of R. Strauss´Ariadne auf Naxos, highly praised by press and audience, at Meininger Staatstheater, where she was also invited as Elisabeth in Tannhäuser and again as Tosca and Beethovens 9th symphony at the Festival Konzerte im Fronhof in Augsburg,
In December 2016 she celebrated a great success with her German debut in Munich as Sieglinde and Gutrune in Ring an einem Abend at the Philharmonie am Gasteig under the baton of Kirill Karabits, in January 2017 she was praised by press and audience for her debuts as Elisabeth and Venus in Wagner's Tannhäuser at Theater Chemnitz, where she returned also in 2018. In April 2017 she gave her debut at the Salzburg Easter Festival in an NP Die Walküre under the baton of Christian Thielemann. In May 2017 she was highly successful at her debut at the International May Festival Wiesbaden, taking over Sieglinde in Die Walküre at Staatstheater Wiesbaden. In September 2017 she gave her highly acclaimed debut at Meininger Staatstheater in the titelrole of a new production of Puccini´s Tosca.
Her plans include Senta in a new production of Der fliegende Holländer at Staatstheater Meiningen, Sieglinde and Gutrune in Munich und Stuttgart, Die Walküre at a guest performance of the Bayreuth Festival at Abu Dhabi and her debut at the Bayreuth Festival in a new production of Der Ring des Nibelungen
In 2016 she gave her highly successful Vienna debut with Strauss' Four Last Songs under Dennis Russel Davies at the Musikverein Wien as well as her very successful debut as Senta in The Flying Dutchman in Stockholm and was invited for Wagner's Wesendoncklieder to the Tivoli Concert Hall in Copenhagen and at St. Magnus festival on the Orkney Islands.
In the summer of 2015, she had great success at the Copenhagen Opera Festival with a Wagner concert next to Torsten Kerl, as well as with Shostakovich's Symphony No. 14 under the baton of Shao-Chia Lü, also in Copenhagen.
From 2013 to 2015 she was an ensemble member of the Landestheater Linz, where she could be heard as Freia, Gutrune, 3rd Norn, 1. Dame, Rosalinde and Tosca. Especially her debut as Sieglinde in the NP Die Walküre was a tremendous success (nomination as "the most promising young singer of the year" by the international opera magazine OPERNWELT 2014).
Since 2008, she has performed continuously with the chamber opera "Underground Music Theater" and has also attended the Royal Danish Opera in Copenhagen.
In that time her interpretation of Poppea (L'incoronazione di Poppea) at the Opera Funen (Denmark) in 2012 was a big success. She also performed with the symphonic orchestras of Aaalborg and Sonderjylland, as a soloist in Rossini's and Pergolesi's Stabat mater, Handel's Messiah and Bach's Johannespassion, Mozart's Requiem and Carl Nielsen's Symphony No. 3.