Oscar Alabau, cello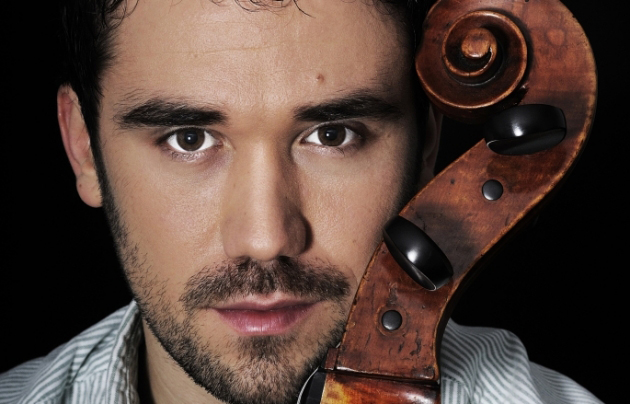 Oscar Alabau was born in Barcelona in 1988. He began his cello studies with his father Joaquim Alabau. In 2006 he entered the Guildhall School of Music and Drama in London with Professor Louise Hopkins where he completed his higher studies and a Master in Performance. He also completed the Soloist Artist Diploma with a full scholarship from the Guildhall School Trust. He completed his studies thanks to scholarships awarded by the Pau Casals Foundation, Generalitat de Catalunya, Juventudes Musicales de Madrid, MBF, Craxton and WCOM de Londres.
Other determining personalities in his artistic development have been Lluís Claret at the Conservatori Superior de Música del Liceu and Ralf Gothóni at the Escuela Superior de Música Reina Sofía. Winner in national and international competitions such as the Guilhermina Suggia International Competition in London, Juventudes Musicales, Primer Palau, Tillett Trust Young Artist Platform Price, BBVA Montserrat Alavedra Award, Prince's Price in London, etc. He has participated in international festivals such as Gstaad, City of London Festival IMS Prussia Cove to Cornwall Santander Music and Academy Meeting, Aspen Music Festival USA, etc. Sharing the stage with Janine Jansen playing the quintet of F. Schubert, Eldar Nebolsin at the Santander Festival, Antonio Menéses, Wolfram Christ, Levon Chilinguirian, Mathew Jones, Caroline Haffner, etc.
He made his debut at London's Wigmore Hall and as a soloist he has performed extensively for Ingaterra, on various occasions performing the Elgar and Schumann concert in London's St. John's Smith Square, at the Barcelona Auditorium with the F. Gulda concert, Rococó Variations by PL Tchaikovsky at the Sotogrande Festival and at the Pau Casals del Vendrell Auditorium, etc. He did an artistic residency at La Pedrera where he gave various recitals. He also premiered a work by Albert Guinovart performed together with Guinovart and the new work for cello solo by JS Abdelmoula.
Alabau is a teacher of Cello and Chamber Music at the Superior Conservatory of Music of the Liceo and is assistant soloist of the Orchestra of the Gran Teatro del Liceo. Oscar plays a Camillus Camilli fecit Mantua 1745 cello on loan from Mrs Ursula Herman, a Thiboubille-Lamy bow funded by the Wolfson Foundation of London and a fine Lafleur School cello bow on loan from London Brompton's.