Pere Puertas Masferrer, cello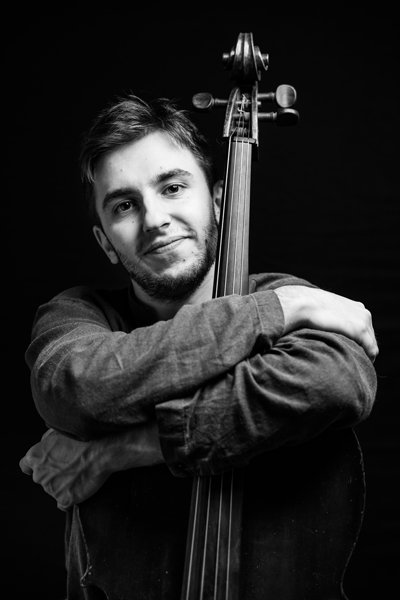 Pere Puertas Masferrer was born in 1999 in Barcelona. He started playing cello at the age of 4 with Eulàlia Subirà, he continued his studies with Anna Mora and got into the conservatoire in Vic in 2012 and studied with Daniel Oliu. During this time Pere won several prizes in both solo and chamber music national competitions.
In 2014 Pere won the first prize of theVicCelloFestival competition which provided him with an orchestral debut. Months later he was accepted at the Yehudi Menuhin School to study with Bartholomew Lafollette. He was awarded a Puig Porret scolarship to help with his studies in England. During his time at the Menuhin school Pere has played in venues such as Kings Place, the Wigmore hall and the Menuhin hall. He played with an ensemble and Emmanuel Despax for BBC radio and in his last year did a tour in Spain with the school's orchestra performing in Zaragoza, El Vendrell, Valencia and Madrid. He has also performed in the Gstaad Menuhin festival with the school's orchestra. During his studies so far, he has received guidance from musicians such as Pau Codina, Lluís Claret, Claudio Bohórquez, Gustav Rivinius, Colin Carr, Gary Hoffman, members of the Endellion and Emerson quartets and others.
This last year Pere has been studying at the Conservatori Superior del Liceu with professor Erica Wise and the support of a Ferrer Salat scolarship.