Joke Wijma, horn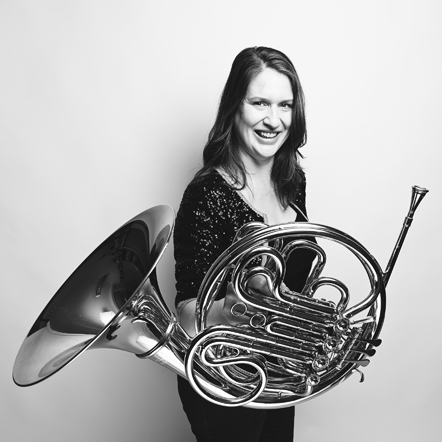 Joke Wijma has been a member of Esbjerg Ensemble since 2005.
"Playing Peter Maxwell Davies' "Sea Eagle" for solo horn outdoors, while a bird of prey show took place, has been the most remarkable experience I have had with the Ensemble."
After studying with Frank Brouns and Hans Dullarert at the Conservatory in Groningen, Joke Wijma continued her studies at the Hochschule for Music and Theatre in Hamburg, where the Dutch hornist Ab Koster was professor.
After graduating in 2004, she continued her studies with Koster as well as working with the Duisburger Philharmoniker as an intern.