Ron Chen-Zion, klarinet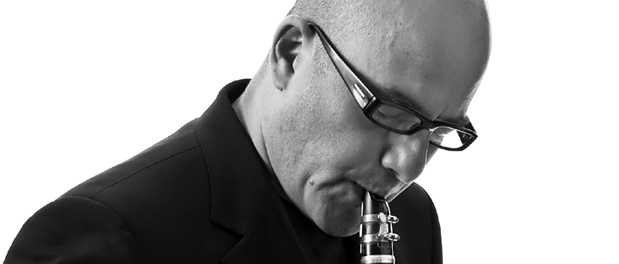 Ron Chen-Zion has been a member of Esbjerg Ensemble since 1993.
"When I was 11, I happened to get the mail one day and found among them an advertisement that read: "Learn to play an instrument inonly three months".
When I subsequently turned up at the music school, they only had one instrument for loan: the clarinet. We were two students who had to share the instrument and because we had clarinet lessons onThursdays, the other student and I each had the clarinet three days a week".Ron Chen-Zion began his studies with Richard Lesser of the Israeli Philharmonic Orchestra.
In 1986 he moved to the US where he continued his studies and graduated from the New England Conservatory.
In 1990, Ron Chen–Zion was appointed solo clarinetist atThe State of Mexico Symphony Orchestra. As achamber musician, he has quite frequently been invited to Rudolf Serkins Marlboro Music Festival in the United States and has performed in most of Europe, Israel and the Americas. Ron Chen-Zion has recorded several CDs, including one highly praised rendering of Max Regers' pieces for clarinet and piano.