Kerstin Thiele, flute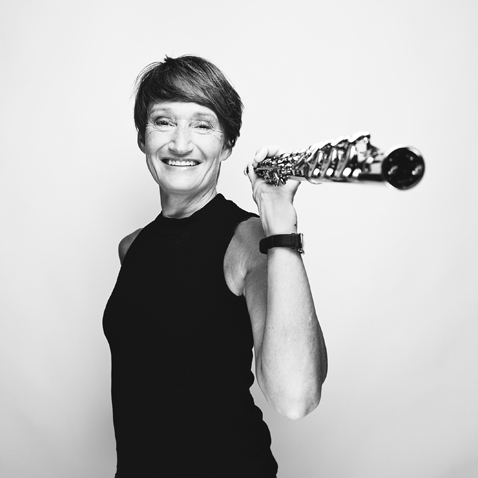 Kerstin Thiele has been a member of the Esbjerg Ensemble since 1986.
"It was a fortunate coincidence that led me to start playing the flute. My sister and father were part of the local brass band, and when they needed a flute player, I gladly took on the position."
Kerstin is a board member, appointed by her fellow musicians. She pursued her studies with solo flutist Toke Lund Christiansen at the Royal Danish Academy of Music and Professor Andre Jaunet in Zurich.
In addition to her role in the Esbjerg Ensemble, Kerstin Thiele actively participates in the music scene both domestically and internationally. She also serves as a teacher at the South Jutland Academy of Music.