Michel Camille, viola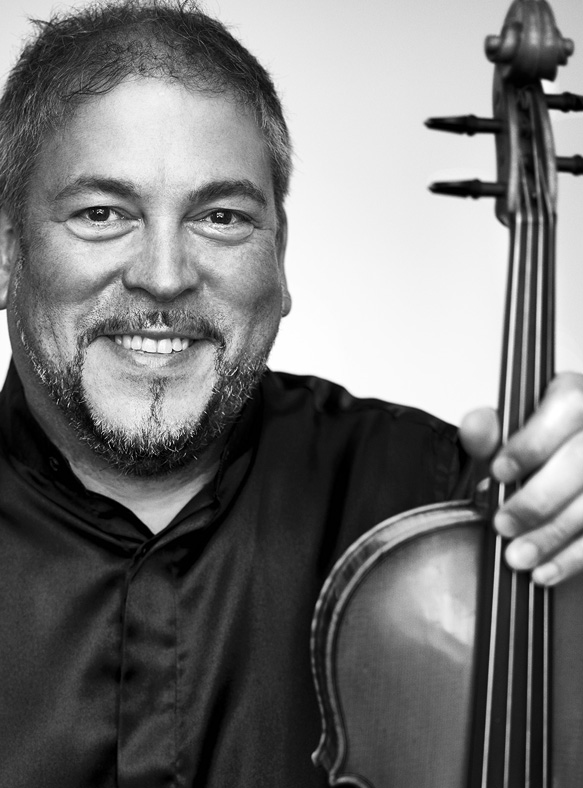 Michel Camille has been engaged as the Esbjerg Ensemble's viola player since 1995 and from 1997 – 2001 presided as the Ensemble's Artistic Director. In 1999 Michel founded the annual Esbjerg International Chamber Music Festival and as its Artistic and Administrative Director, has collaborated with Denmark's most notable composers and invited chamber musicians and soloists from all over the world.
During his education, Michel Camille won numerous awards, the first when he was only 11 years old – a full scholarship to Wells Cathedral School, a specialist music school.
As a pupil of one of England's elite music schools he received an intense musical education combined with frequent appearances as a soloist as well as an ensemble musician. For Michel's part, that meant performing with legends such as Yehudi Menuhin, Yfrah Neamen, Norman delMar and Igor Ozim in concert halls in Europe and further afield.
After turning 18, Michel also won awards for solo and chamber music appearances in London as a viola player, including the "Premier Prix" at the Guildhall School of Music, where he studied with Professor David Takeno, and later the "Concerto prize" at Banff Fine Arts.
After a short period playing often as principal with orchestras such as the Academy of St. Martin, LPO, the BBC Symphony, London Musici, Scottish Chamber Orchestra and the City of London Sinfonia, Michel decided to entirely devote to chamber music. Since then he has worked for both the classical and the contemporary chamber music scene as a performer on the international stage, as well as an Artistic Director introducing innovative programming, and has brought colourful Art forms as demonstrated by collaborations with dance, puppet theatre & music of our time.